Chris Zarodkiewicz
President and Founder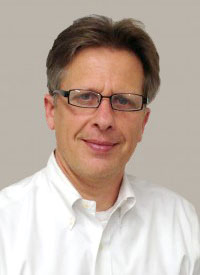 Chris is the President and founder of Cezars International K.K.A native of New Jersey in the U.S., Chris graduated university in 1988 with a degree in hospitality management and ventured off into the hospitality industry. Prior to coming to Japan, Chris worked in management positions for Hilton International in both the United States and Canada where he developed his business skills and, most importantly, his passion for the highest quality service and great food.
In 1993 Chris came to japan to manage Nagoya's largest foreign operated restaurant and in November of 2013 he celebrated his 20th anniversary of living and developing Cezars International K.K. business in Japan.
Cezars International was founded in 1996 with the opening of Shooters Sports Bar & Grill and currently owns and operates restaurants and food service locations throughout Japan in addition to running Interlink K.K., Japans finest relocation and real-estate company.
Married with two kids, he calls Nagoya Home.
Phillip Smith
Chief Business Development Officer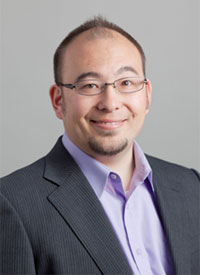 With two decades of leadership in the food service industry, Phillip wrote the book on operational excellence.
He began his food service career back in 1990 while in High School with the Denny's restaurant chain as a dishwasher. In college, Phillip worked as cook while balancing his college studies and earning a degree in Business Management. A long the way, he joined the Bon Appetite Management Company and served in several leadership roles and various venues for a total of five years.
After that, Phillip continue his operational journey and became a general manager of a café for two years before being recruited to Jamba Juice Corporation where he served as a Training General Manager for six years, having the responsibility to develop general managers for various markets around America. Phillip joined the Cezars family back in January 2007.
With his forward thinking, attention to details and commitment to operational excellence and customer focus, Cezars Kitchen K.K. has continued to show positive growth under his leadership.
Sonny Swinhart G.M.S.
Director of Operations and Business Development, Japan Mobility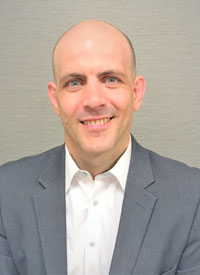 After studying Japanese language and graduating with a degree in Philosophy with an emphasis in Formal Systems from the University of Illinois, Sonny moved to Aichi Prefecture, Japan where he has lived and worked for over 20 years.
Sonny has developed and implemented numerous corporate training programs consulting Japan's top companies in the automotive, textile and manufacturing industries. As Managing Supervisor, he cultivated and led a team of consultants to serve client needs throughout Japan.
Joining the Cezars family in 2017 as Operations Manager at Japan Mobility and Interlink, Sonny drives to create a positive work environment for staff while supporting excellence in service for clients. He has recently been promoted to Director of Operations and Business Development of Japan Mobility and Interlink and will continue bring the highest quality service to our clients.
Izumi Sakakibara
Property Manager, Interlink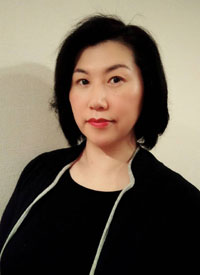 A graduate of Kinjyo Gakuin University (Nagoya), Izumi continued her studies abroad to attend Parsons School of Design (New York). After graduating from Parsons, she stayed in Manhattan joining the NY branch of a leading Japanese department store where she helped coordinate Japanese buyers with high fashion brands in New York.
Upon returning to Nagoya, where Izumi was born and raised, she joined the furniture industry as a managing-director and traveled all around the world as a buyer.
Izumi has brought her vast international experience to Interlink having seen massive potential in the real estate sector. In addition to her professional experience, Izumi is also a working mother with two kids, proving herself as an expert multi-tasker.
Risa Yamanaka
Office Manager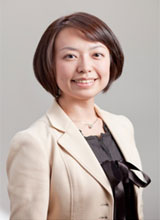 After completing high-school in Nagoya Japan, Risa ventured off to see the world, and embarked in full-time studies at California State University. Upon graduation, she returned to pursue her career in Japan. She spent time refining her skills in Sales and Customer Service with a well-known Japanese company. Incorporating those skills and her five years of experience abroad, she joined Cezars International KK in 2005 to work as a Relocation Consultant for Interlink Relocations.
In 2007 she moved into an administrative role at Head Office, and has since been promoted to Office Manager for the company. She takes on a variety of tasks and responsibilities vital to the business each day, and has strongly contributed to the growth and success of the organization as a whole.