Japan Mobility is proud to announce the launch of "Japan 24 hour Helpline". This website and the services it provides will be helpful for any English-speaking individuals coming to Japan for the short, medium or long term.
The 24 hour helpline will provide individuals, living in or traveling through Japan, assistance in the event of an emergency, or if they need a hand in a difficult situation requiring Japanese.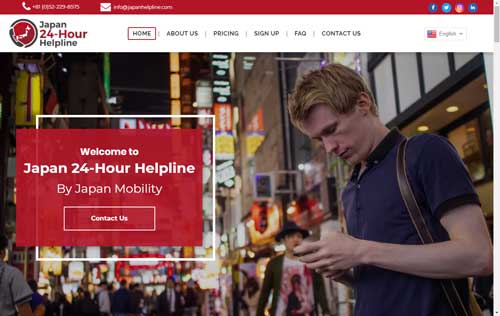 Payment is handled on-line and service plans are available for terms of 1 week, one month or for longer periods of time. We will also cater to the special needs of groups or companies with large numbers of expat employees.
Give us a call to find out more about this great service or go on line and book today.